About Us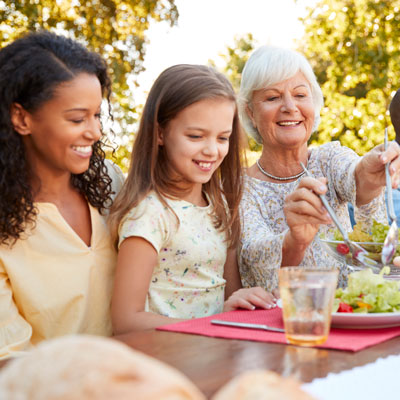 You could say that the roots of our practice began to grow at Palmer College of Chiropractic in Davenport, Iowa. It was there that Dr. Douglas B. Hughes, Sr., graduated back in 1939. He returned to Rock Hill and opened up Hughes Chiropractic Clinics. In 1977, his son, Dr. Douglas Hughes Jr., joined him in practice.
In 2005, Dr. Hughes's son, Dr. Brian Hughes, graduated from Palmer. His wife, Dr. Iva Hughes, completed her education at Palmer a year later. You can see that we are a true family practice!
Our Philosophy
To help everyone reach their full potential.
Know that we'll work with you no matter what level your health is currently at. We see multiple generations of the same families. Our patients include newborn babies, expecting moms, work-related injuries and senior citizens. When your spine is lined up and your nervous system works at 100%, you can enjoy the highest possible quality of life.
We also love to talk to our patients about making chiropractic part of their healthy lifestyle. You don't need to think of pain and disease as inevitable parts of life. With regular chiropractic checkups, you'll function at your highest capacity now and in the future.
The Golden Rule
We are a Christian-based office. The principle of the Golden Rule is involved in all aspects of what we do. We treat everyone as we'd like to be treated and love our neighbors. When you become our patient, you'll be loved, respected and honored. If you're in pain when you first visit us, you may not be the best version of yourself. We get it! We'll have you feeling better as quickly as possible so that you can be who you want to be.
You're important to us, and we put your best interests first in all we do. The greatest compliment we get is when people refer their family and friends to us, knowing we'll strive to get them results!
MEET THE DOCTORS »
You Can Transform Your Life With Chiropractic
One of our patients who was a woman that wasn't happy to be at the chiropractors' office. She wasn't convinced we could help her and felt skeptical about chiropractic. After getting adjusted, the woman became what seemed like a completely different person. She jokes with our staff, laughs a lot and gives hugs freely.
We love seeing people's attitudes change after care. We've had a woman tell us that she got her husband back thanks to chiropractic. He'd been upset and in pain. With chiropractic, he became the man she fell in love with again and could engage with his family like he used to.
Contact Us Today
If you're interested in learning more, we provide free consultations. Contact our chiropractic office now!
---
About Hughes Chiropractic Clinics | (803) 327-3700